Product Updates
February 28, 2022
Real-time property recommendations, advanced lead routing rules and bot on agent websites
Pierre Sabbagh
Real-time property recommendations
We're making another big step in personalizing the customer experience.
We took the best product feature and put it on steroids.
Meet Real-time Property Recommendations.
When visitors are looking at listings on your website, your bot will now offer them recommendations on the spot.
But there's a catch... They have to share their contact information in order to get those recommendations, turning them into new prospects for you!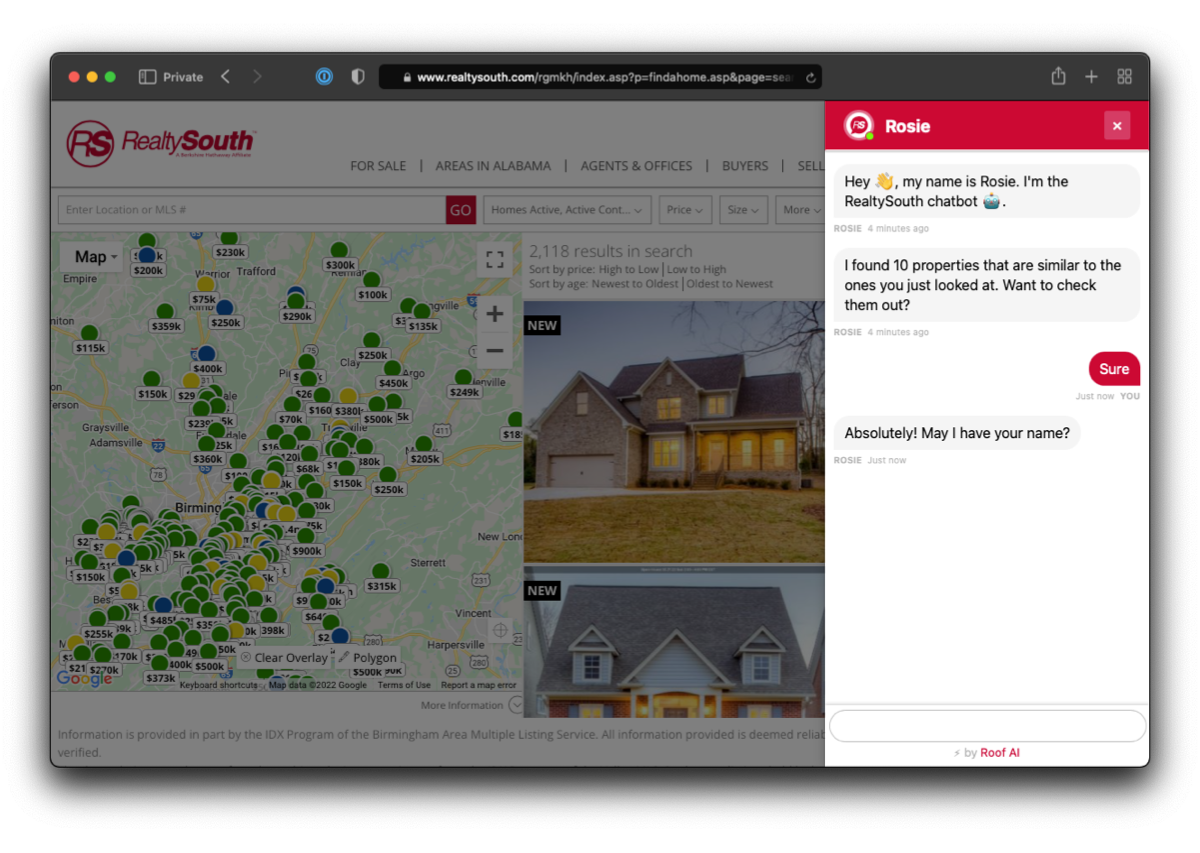 This increases the lead generation on your website.
Advanced lead routing rules
Our partners struggle with rentals, especially the IDX listings, let alone the ones with a low monthly rent. We're adding advanced lead routing capabilities specifically for that, allowing you to control which opportunities are passed on to your agents, and which ones are not.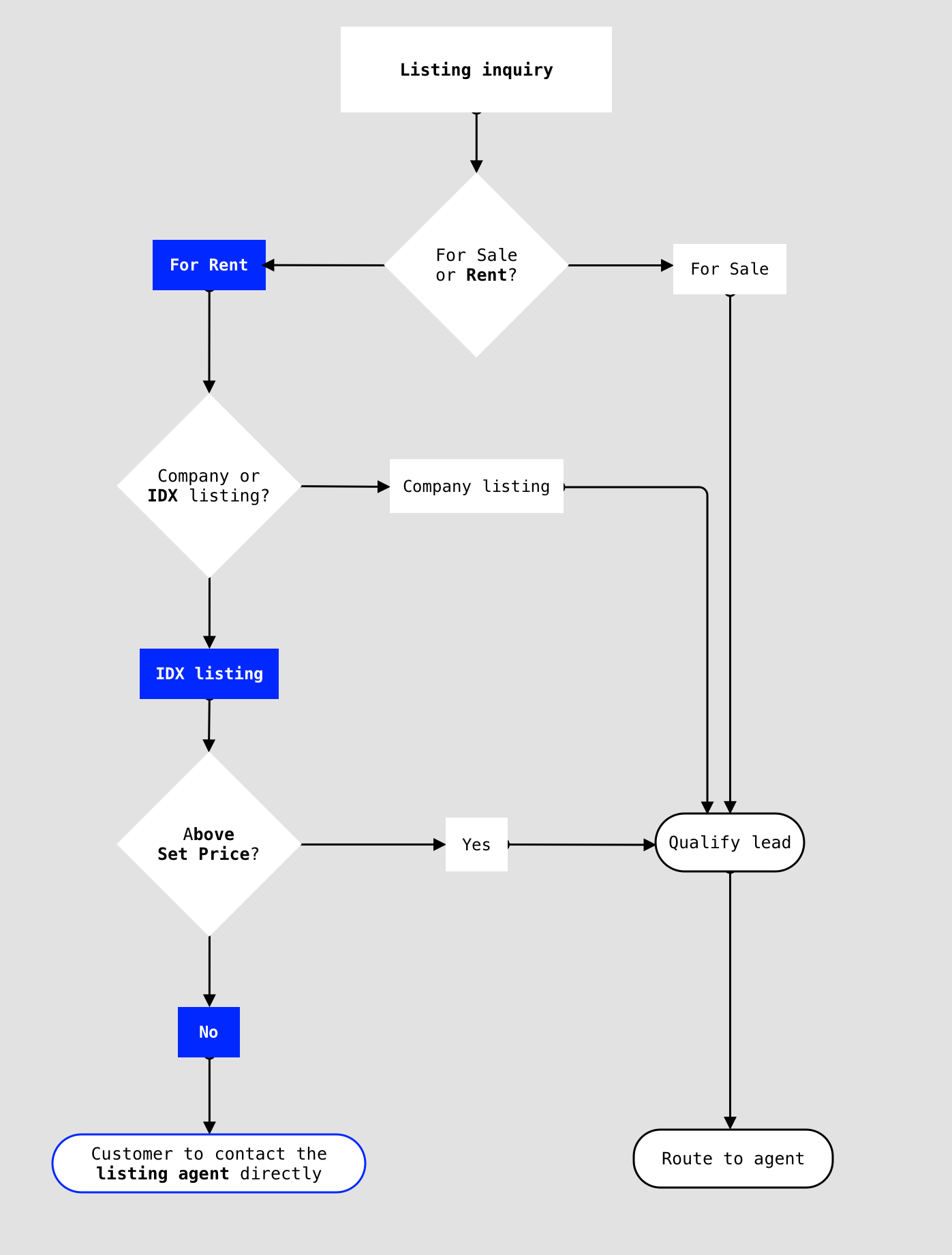 Going forward, your agents won't be wasting any time on requests they don't care about.
Bot on agent websites
That's another big one and a long time coming. If you've been a partner or a fan, you know that Roof AI is a corporate product designed for your company's website. We spent the last months working closely with some of our partners to design the best agent product for their website.
Today, we're giving you a sneak peek.
You can now offer the same great product that you love to your agents and provide the best-in-class technology to your team while attracting new ones with an AI assistant right on their company website.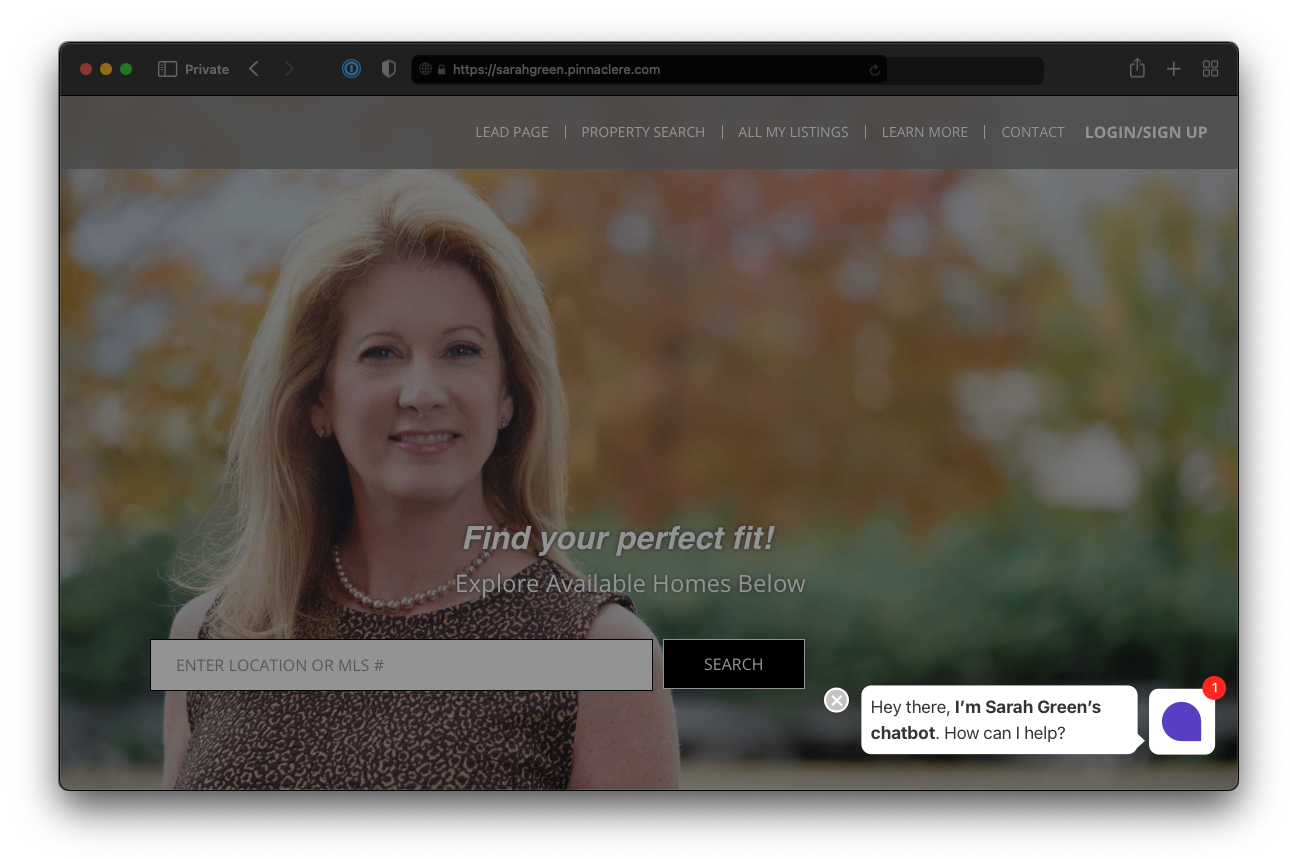 If you'd like to learn more, please reach out. We'd love to show you how it works.
Thank you for reading this far.
Until next time 👋
Join our customer-obsessed readers list.
Expertly curated content that'll help you deliver an exceptional customer experience.