Product Updates
September 30, 2021
New metrics breakdown, advertising compliance and more
Pierre Sabbagh
Reporting update
We updated the monthly metrics report to provide you with a better overview of the activity on your website:
Brokerage leads are now split per category, including home and agent searches, listing and general inquiries, along with selling intents and recruiting applications.
The nurturing campaigns section now includes new email stats, including mortgage approvals, second opinion campaigns and the cross-selling activity.
A new unsubscribe count has been added to the list.
Here's how it looks like.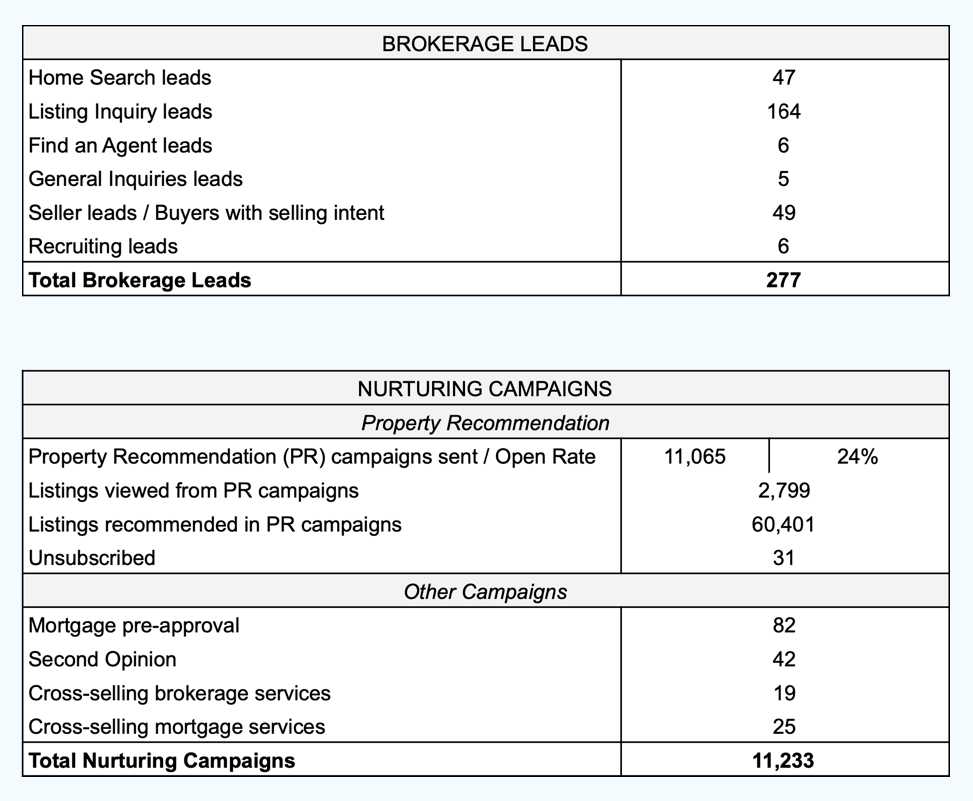 Industry advertising compliance
The Equal Housing Logo is now present in all email communications sent by Roof AI, including the transactional ones. The logo has been included in the footer of the email template as per below.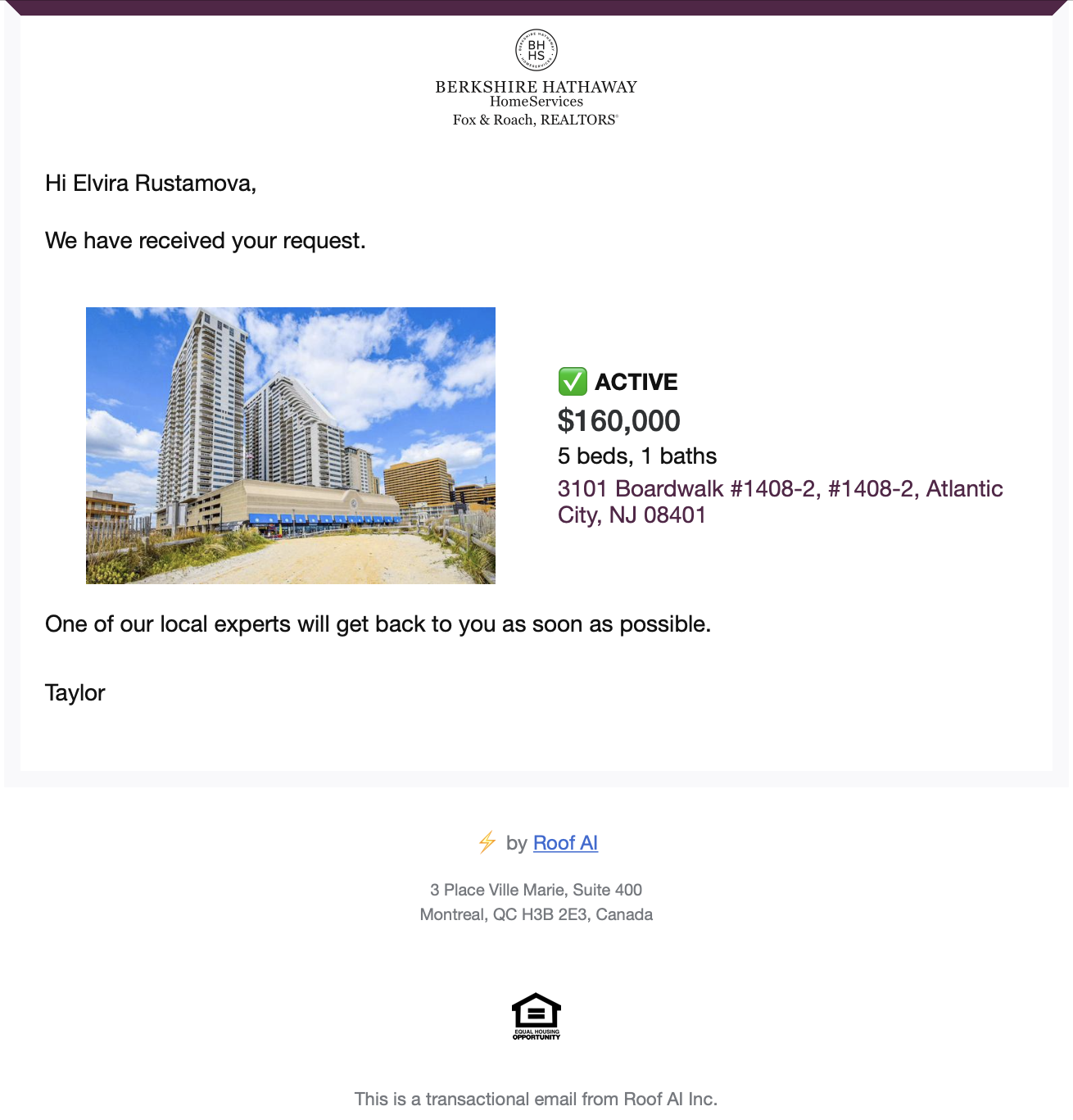 Bug fixes
We also bundled a few bug fixes in this latest release, the main ones being:
iOS auto-complete text was being truncated, but no more.
Agent photo alignment has been fixed in the search results cards.
Thank you for reading this far.
Until next time 👋
Join our customer-obsessed readers list.
Expertly curated content that'll help you deliver an exceptional customer experience.