Product Updates
October 31, 2021
Budget enhancements in search, area prefixes and future showings
Pierre Sabbagh
Budget enhancements in search
Property search just got a new upgrage allowing customers to tighten their budget. The search now supports a more rigid upper limit on the price when the user mentions something like:
under, less than 500k
500k max
no more than 500k
This will offer the customer all the properties below the set budget, providing them with more flexibility and precision when it comes to setting the price of the home they're looking for.
Support in area prefix
We are gradually rolling out support for area prefixes, starting with 'downtown'. This has been a popular request that can be useful to the consumers.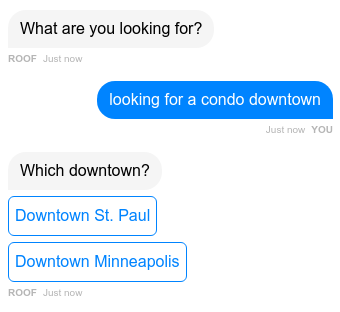 As you can see, when the user doesn't specify the area they are looking for, the bot will ask for a confirmation on the city.
Future showings for coming soon listings
A while back, we rolled out support for "Coming Soon" listings. We're now following up on that with an option to add future showings on those listings. Here's how that looks like: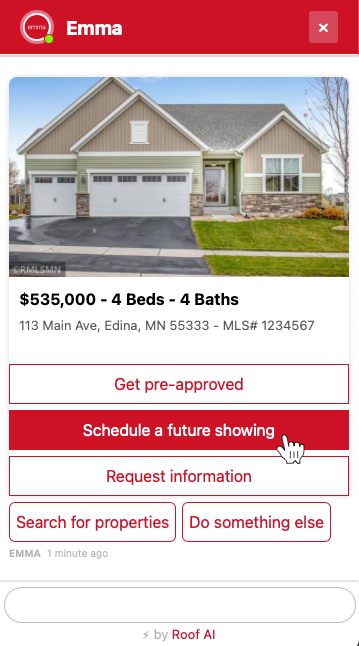 Enabling consumers to set a date in the near future to visit for when the property goes on the market.
Thank you for reading this far.
Until next time 👋
Join our customer-obsessed readers list.
Expertly curated content that'll help you deliver an exceptional customer experience.