Product Updates
November 7, 2022
QuickBuy offers, first-time home buyers and customers switching camps
Pierre Sabbagh
QuickBuy offers
Through our partnership with Moving Station, the company behind the QuickBuy program, you can enable your bot to convert iBuying opportunities right on your website.
When a customer mentions that they have a property for sale - and if your company offers the QuickBuy program - your bot can ask the customer if they are interested in receiving a cash offer on their property.
Here's how that looks like: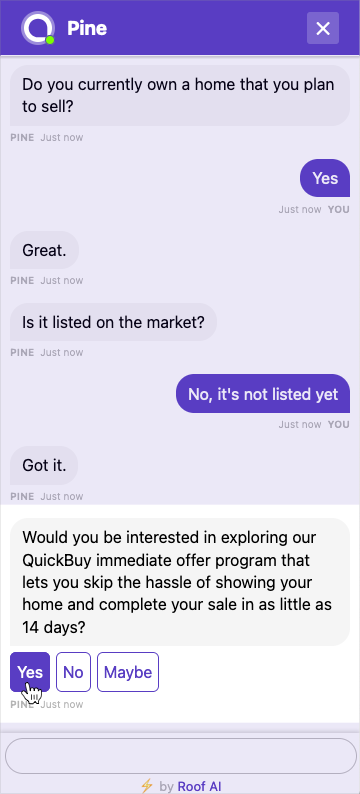 This generates a new type of opportunites for you and your agents, and shows your customers that you are able to accomodate all their needs and be competitive.
First-time home buyers
We're adding a new qualifying data point. The bot is now asking customers who don't have a property for sale, if they are a first-time home buyer and shares this additional information with your agents.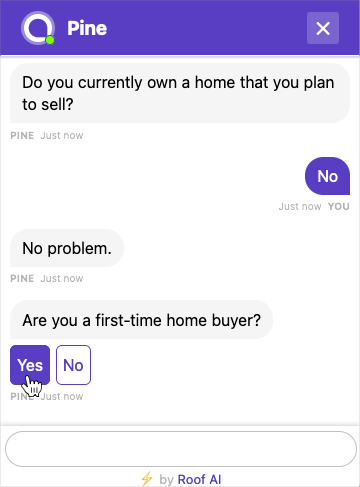 This serves 2 purposes:
providing your agents with more context when it comes to the new customer, and
paving the way for first-time home buyers specific nurturing campaigns coming out in the following months.
Opt-in options for customers who wish to switch camps
We're aware how sensitive it can be when a customer is working with a competitor agent. That's why we make sure to qualify each lead by asking if they're working with one. We now have the ability to add extra lead routing and qualification capabilities in that specific use case. Here's an example when a competitor customer inquiries on an IDX listing: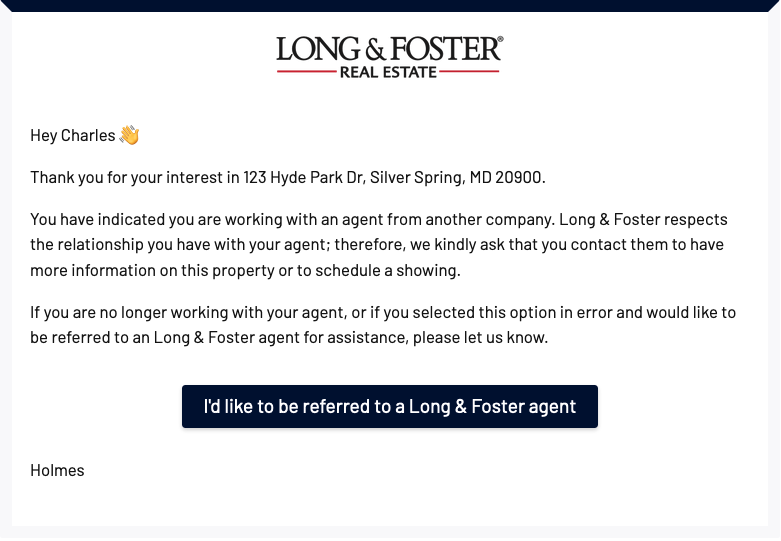 The goal here is to:
save your agents time on unqualified leads, and
helping you snatch leads from your competition when they are not satisfied with your their service.
Thank you for reading this far.
Happy Thanksgiving! 👋
Join our customer-obsessed readers list.
Expertly curated content that'll help you deliver an exceptional customer experience.