It started with Salesforce.
It's happening in the insurance industry, in B2B sales, in retail and now in residential real estate.
A major shift, creating losers but also winners.
Here's why it's happening, who it involves and why you need join this revolution.
Slide #1: Industry Transformation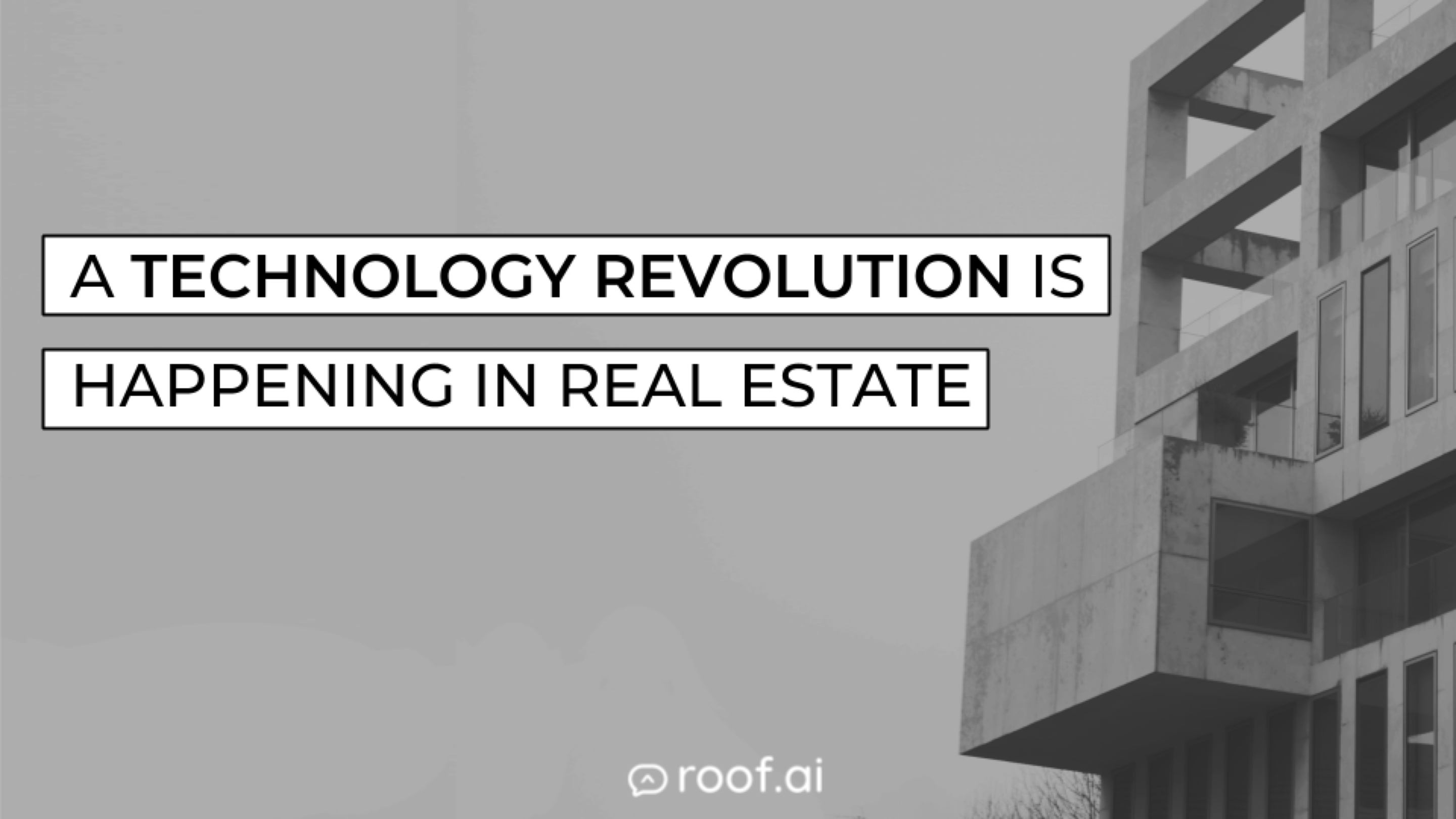 A technology revolution is happening in the real estate industry at this very moment.
And it's not about new "disruptors" entering the market, although they are getting their piece of the pie (we'll talk about that later on).
It is bigger than that.
It's about consumers.
A big power shift that is happening today, dictated by how consumers want to do business.
Slide #2: Major Power Shift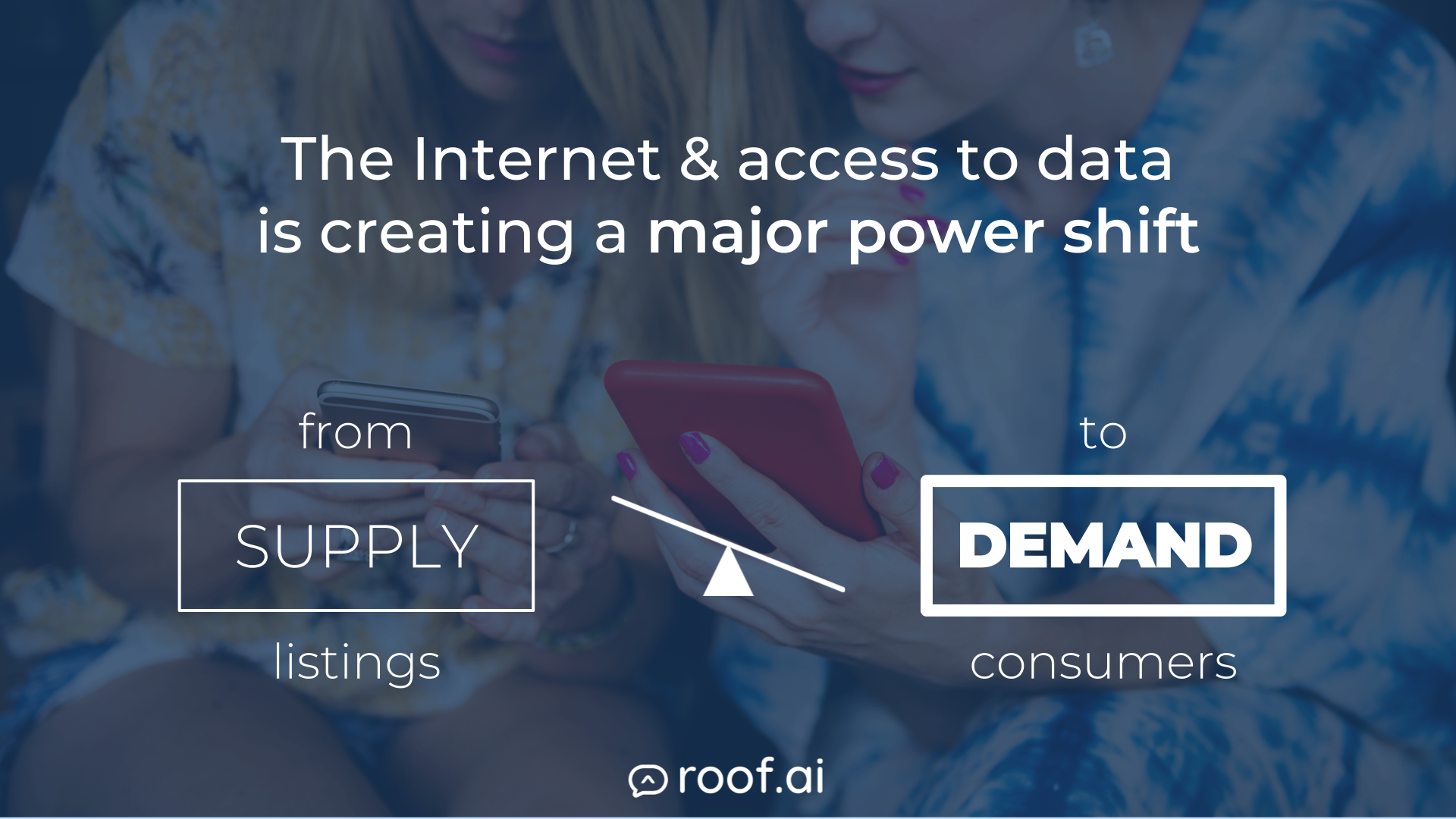 In the old days the power was in the hands of whoever controlled the supply. However with the internet and how it enabled consumers to have easy access to data, supply became infinite.
With infinite supply, the power shifted towards demand.
"In many ways, the seismic shift in the brokerage business can be summed up in one word: data. Just over a decade ago, the brokerage world was shaken to its core when StreetEasy launched and suddenly gave the public access to listings information that had forever been tightly held by brokerages. That shifted the balance of power from agents to consumers. It also left brokers grappling with how to add value for clients — beyond what they could easily find on their laptops." Source
And it's the consumer that creates demand.
It's consumers that buy the products and services we sell. And today, where competition is fierce and choice is infinite, companies have to really focus on the customer experience to win consumers over.
With that shift in power, companies now have to adapt to the ways in which consumers want to communicate with each other and with businesses.
And the way people are interacting with businesses today is changing.
Slide #3 & #4: "The Disruptors"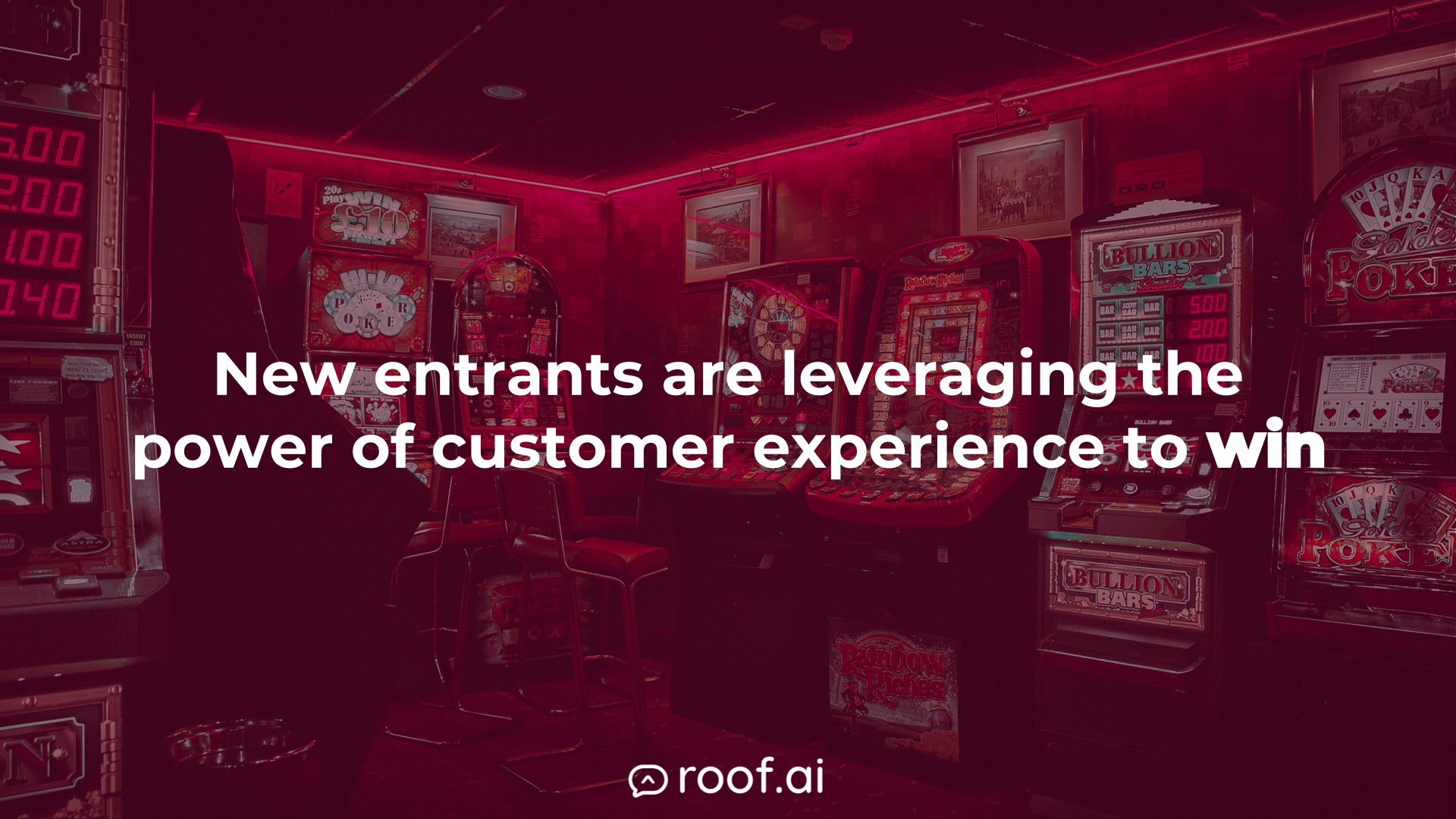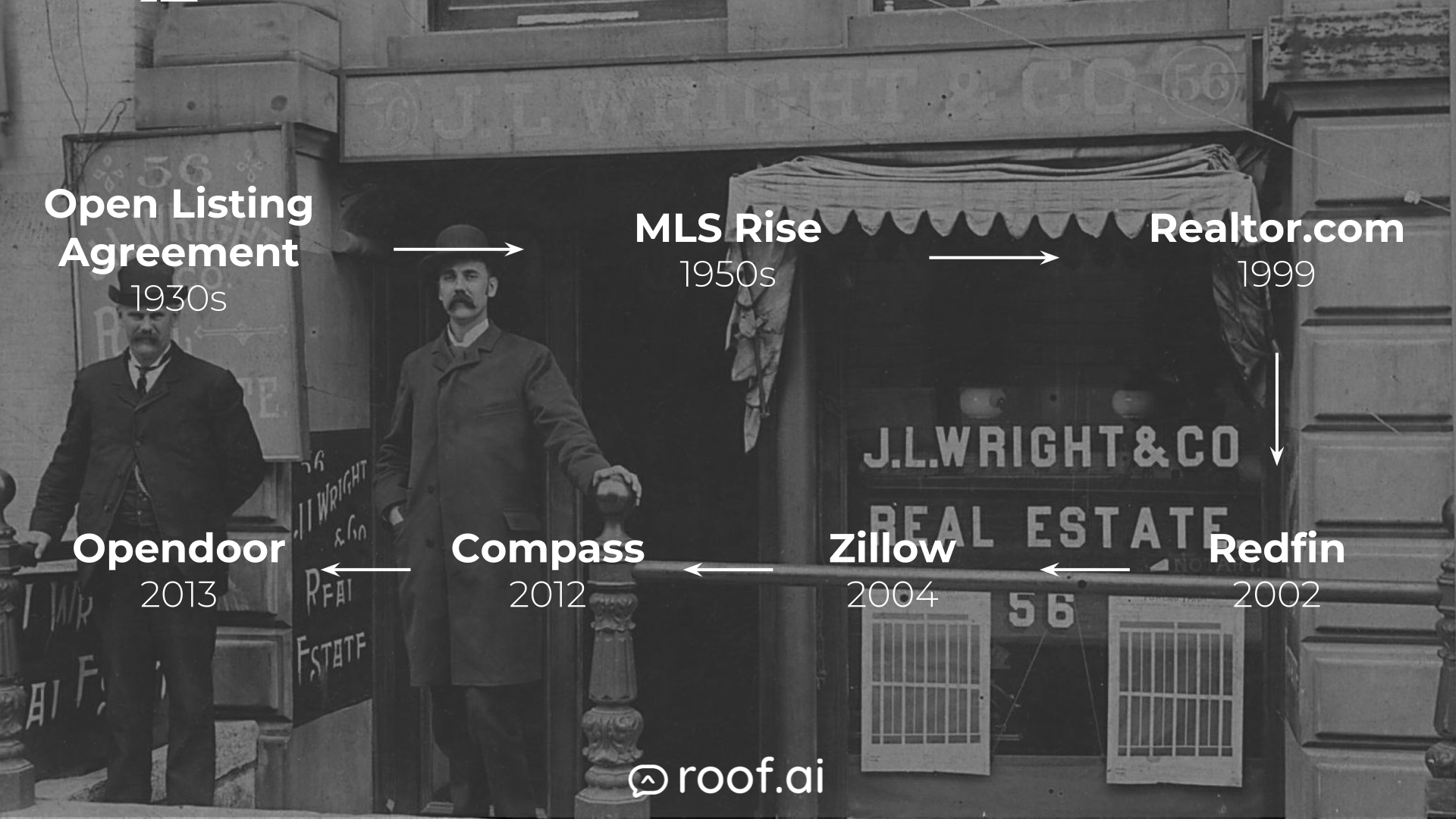 The "disruptors" are the companies that pick up on the changes happening in the industry and change their business models to adapt.
There are enough examples of big old companies failing due to their disregard to changes that were happening in their industries.
Think Blackberry, Kodak, Blockbuster, Toys R Us...
Are we seeing the same trend now in real estate? Big companies that are unwilling to change? Maybe.
History shows that disruptors will take the place of the complacent companies. And they are able to do so because they operate with the consumer as their "North Star". They are close to the consumer and it's that close proximity that allows them to pick out the trends, adapt and beat the competition.
Slide #5: The Threat is Real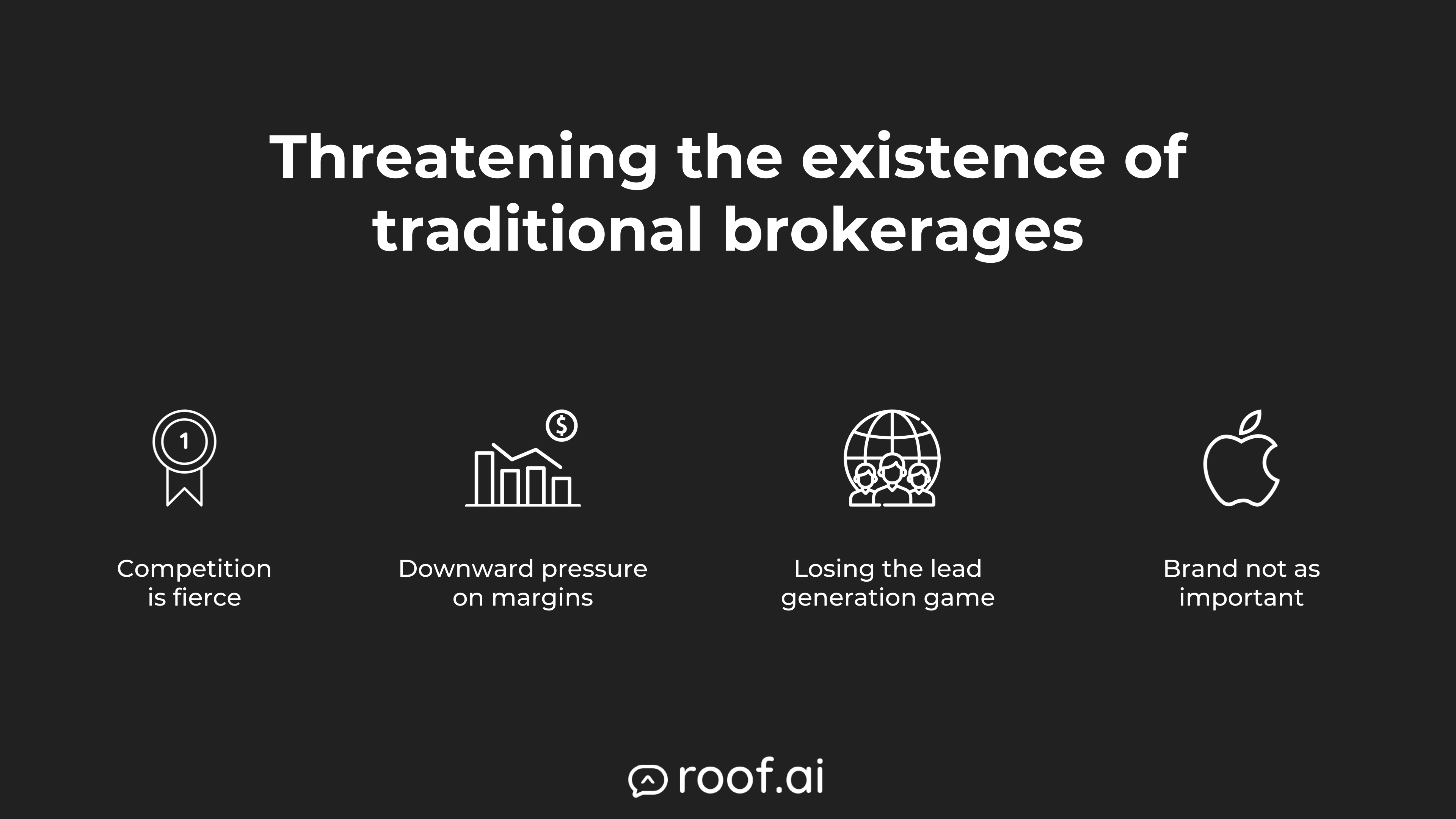 Operating and growing a traditional brokerage today is especially hard for several reasons including:
Fierce Competition: "There is as much unrest in residential brokerage around the country as there has been in my 31 years in the business," said Steve Murray, founder of real estate data firm Real Trends, who added that companies like Redfin, Zillow and Compass have fueled a tech arms race and taken competition to a new level. "A multifront war is how the incumbents see it."
Downward Pressure on Margins: According to Murray, the assault is eating into gross margins, the lifeblood of traditional brokerage firms.
Even the heads of some top Manhattan firms have acknowledged the precariousness of the business.
"It's very hard for a company to succeed today because of the pressure on margins," said Hall Willkie, co-president of Brown Harris Stevens. In addition to commissions, his firm is spending heavily on IT, economists, market reports, online advertising and glossy publications.
Losing out on the lead generation: Traditional brokerages have long been focusing on acquiring agents; that's their business models. In return they offered agents marketing services, productivity tools, offices, and a brand to operate under. All of which are losing value today because of technology and the easy access to better and cheaper similar products.
Zillow, on the other end - although not a brokerage - decided to take one aspect of a real estate agent's job and perfect it. It was a main piece of the puzzle that agents and brokerages where (and still are) struggling with. Zillow decided to perfect lead generation.
"Zillow continues to win, the cost of a lead on the Upper West Side is now at $197 >up from $72, that's a 174% increase. Zillow pulled in a record $1.08 Billion. Source
Brand is not as important: "We are not bulls on the long-term importance of brands in residential real estate," Anthony Paolone, an analyst at JPMorgan who covers Realogy, wrote in March. Although agents will continue to play an important role in complex transactions, he added, brokerage firms' earnings are in flux." Source
That's a phenomenon called brand agnosticism.
According to Zillow's 2017 consumer report, brand was factor number 5 on the list when it came for consumers to decide which agent to work with.
Slide #6 & #7: Is the "death of the traditional brokerage" upon us?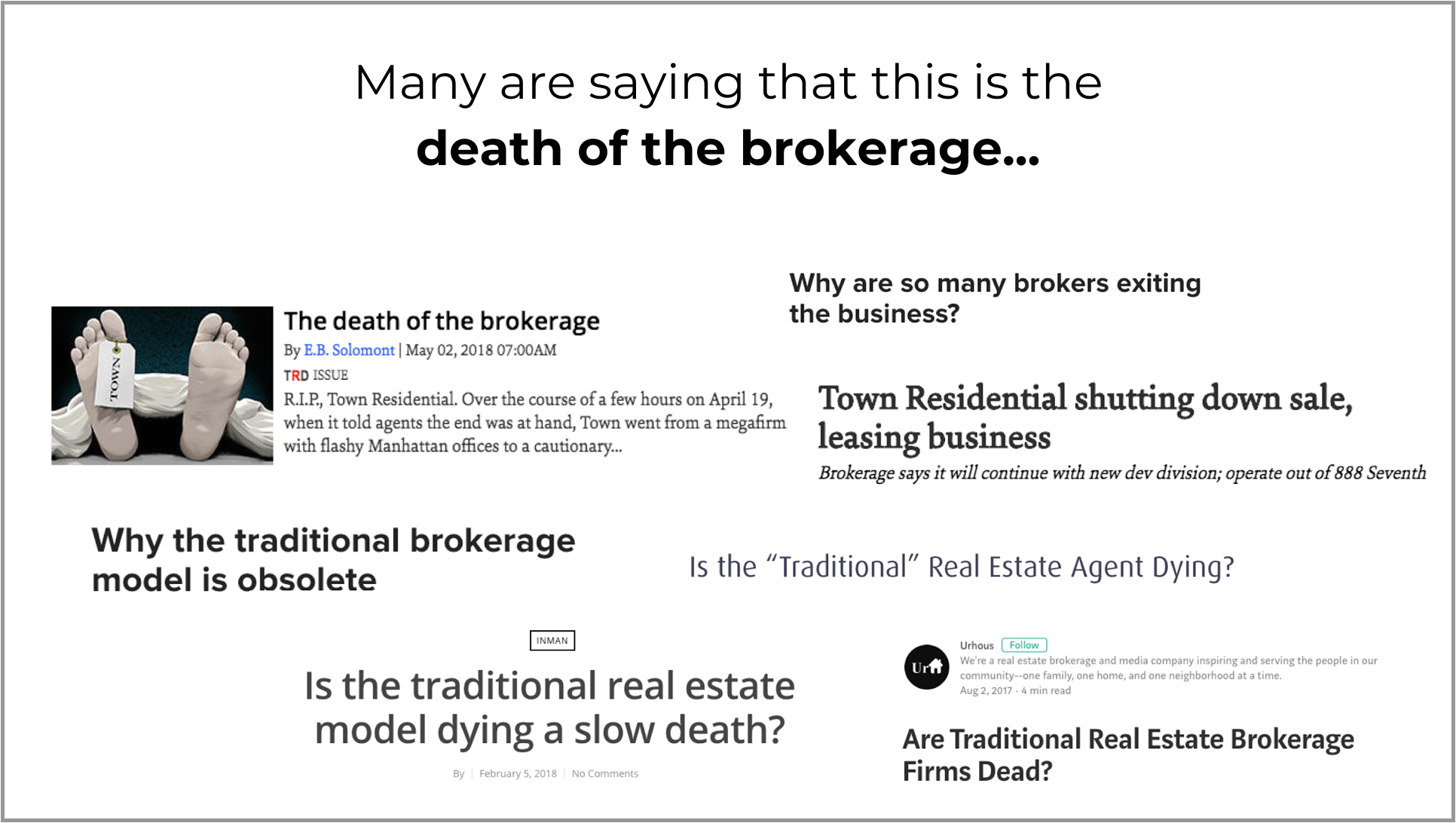 Is it really?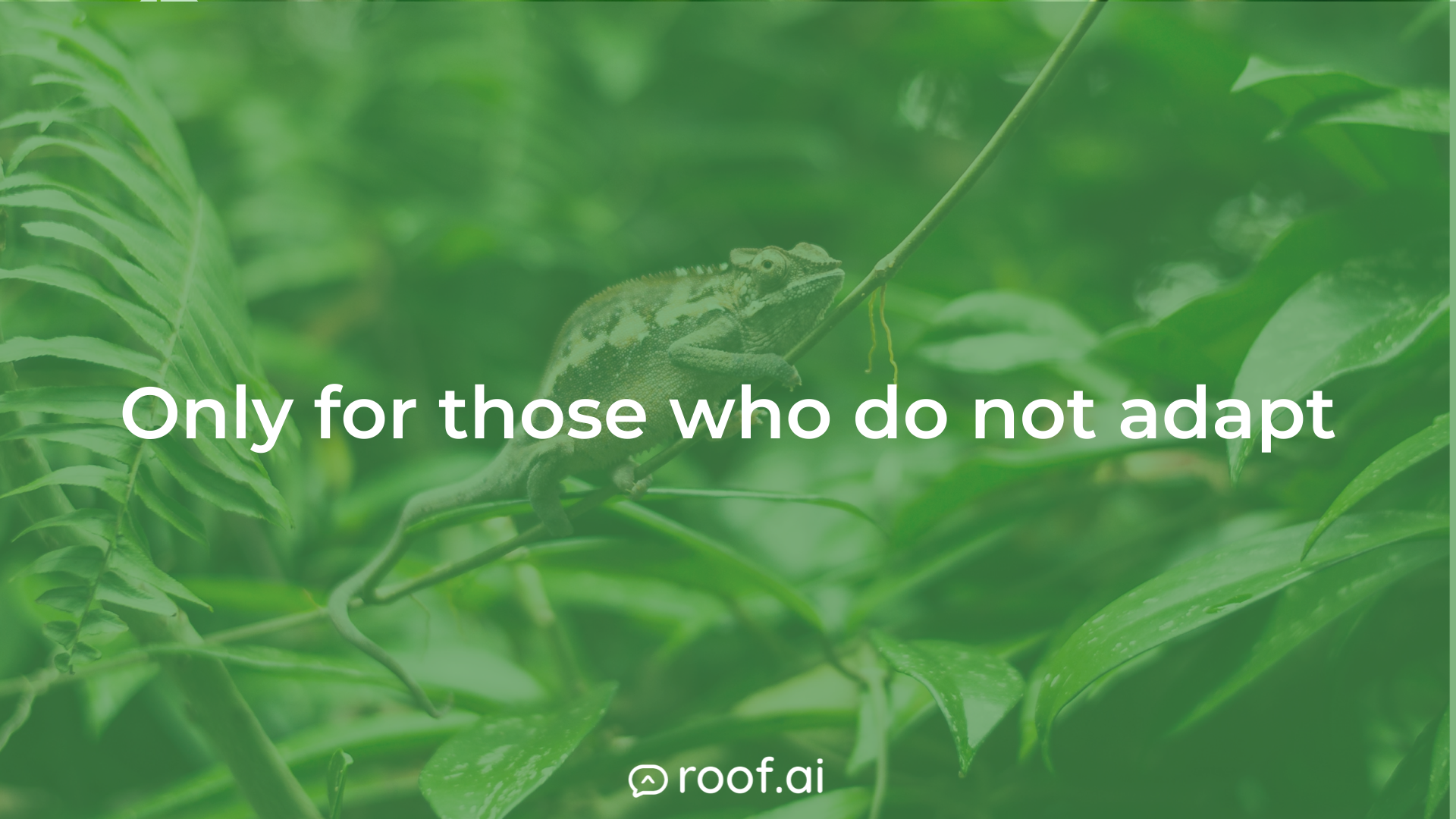 It is upon the ones that do not adapt. And Elliman's chairman Howard Lorber, agrees with that, saying "brokerages that don't invest in tech are toast".
Slide #8: The Leaders Are Taking Action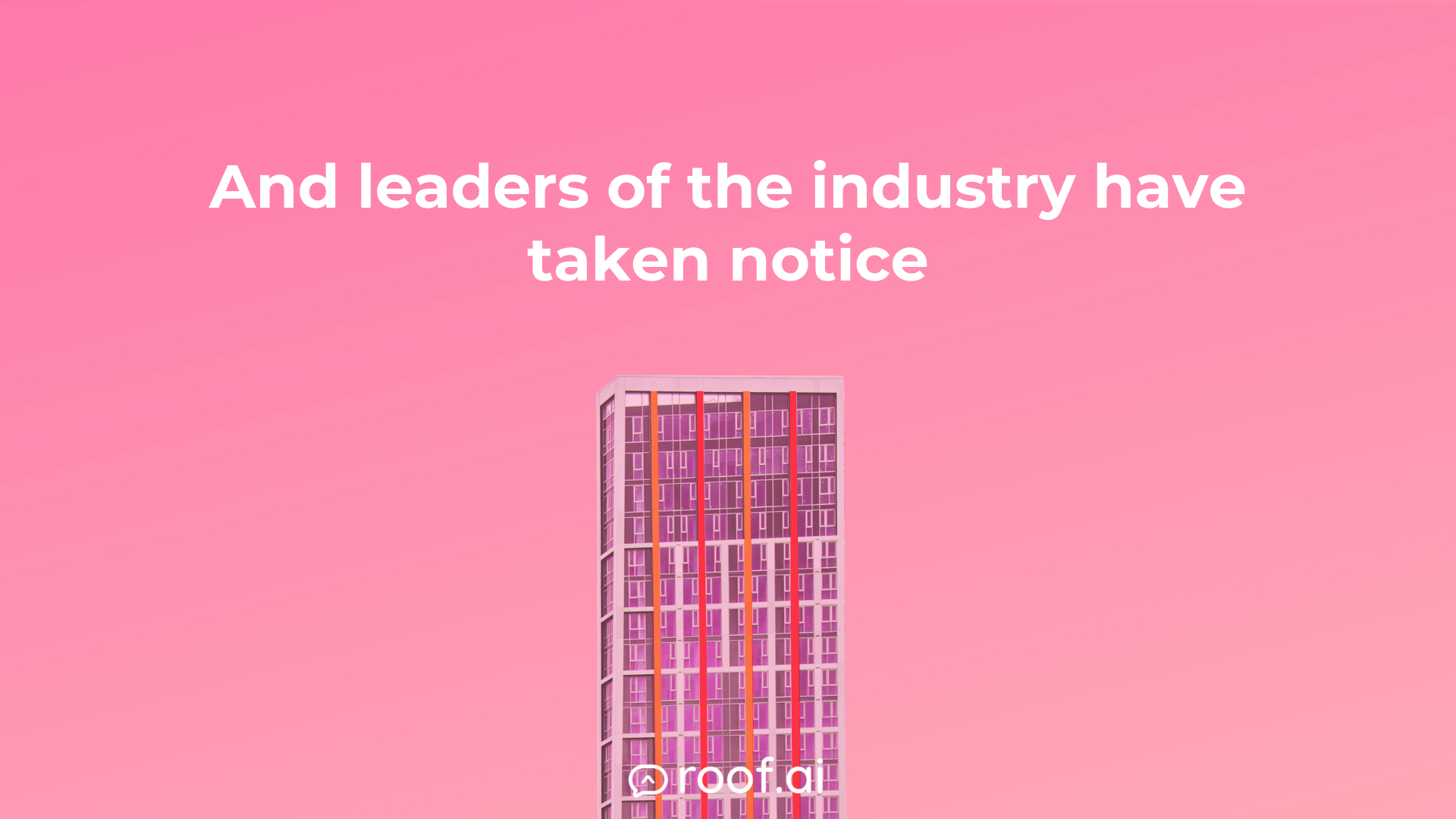 Here's how.
Slide #9: Keller Williams Becomes a Tech Company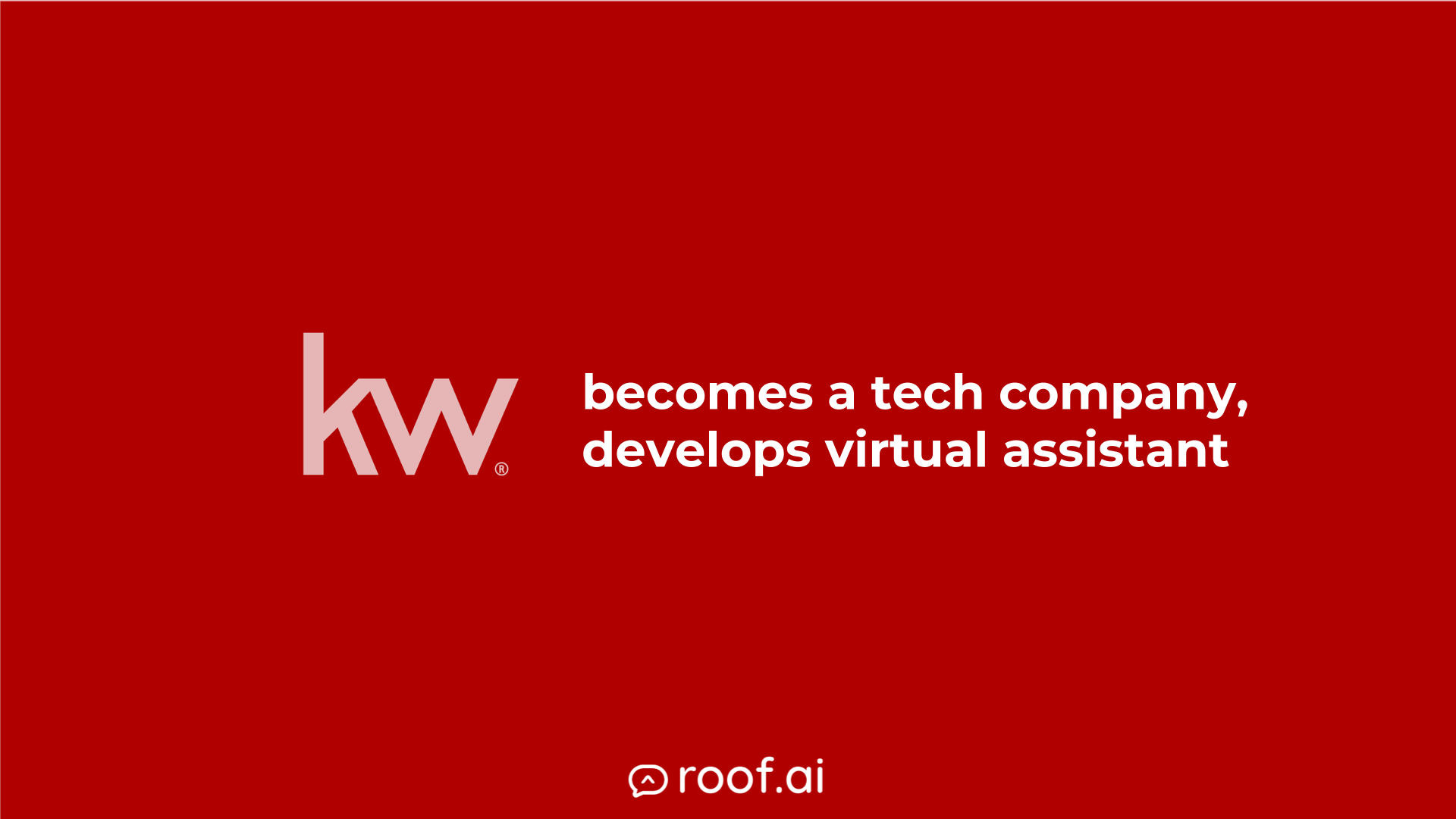 Last year, Keller Williams created a $1 billion tech fund, and it recently introduced a voice assistant called Kelle, which follows commands like "Kelle, call my buyer." Gary Keller the founder mentioned that with the help of AI, "you can have a more meaningful conversation with your client".
Slide #10: Re/Max Acquires booj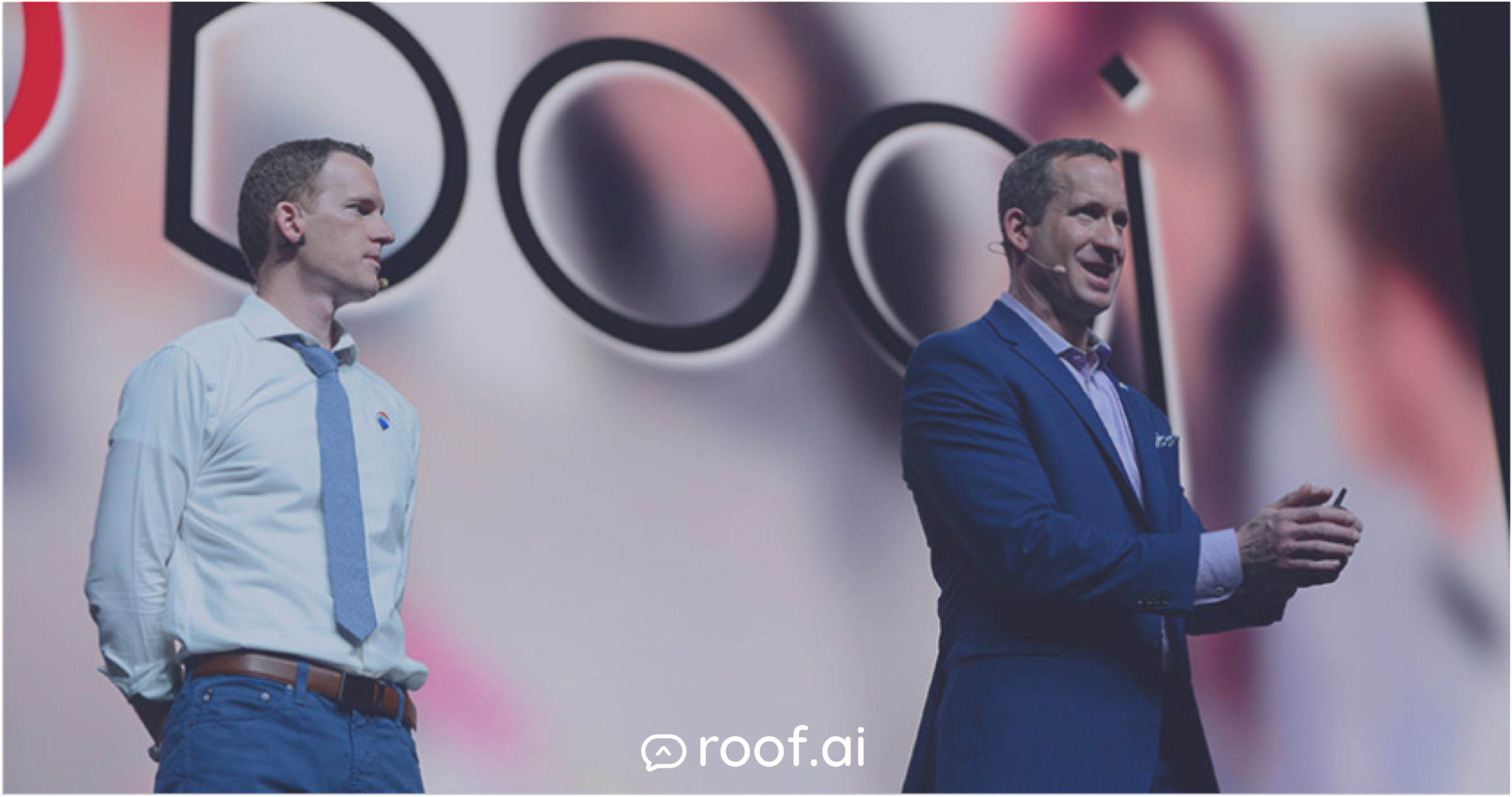 Re/Max have acquired booj in an ambitious step forward for tech. RE/MAX is making a bold shift in technology strategy – a step toward delivering even better tech solutions that create a distinct competitive edge.
Re/Max CEO Adam Contos said in a statement, "Our strategy is to serve the industry's most productive agents by providing technology that saves them time, connects them to buyers and sellers, helps them leverage the brand and its many competitive advantages, and ultimately enables them to be even more productive and successful".
Slide #11: Realogy's Tech Investment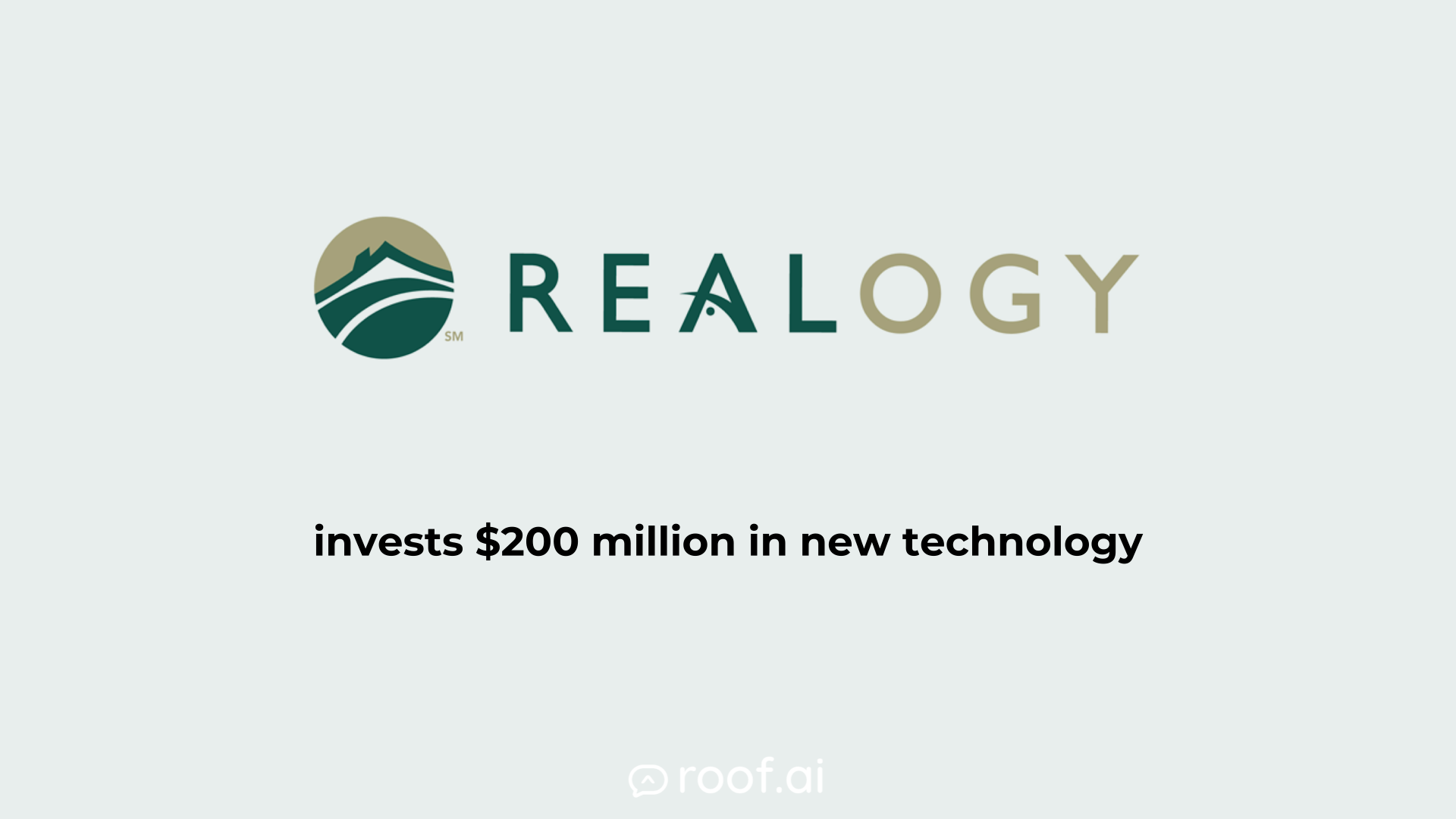 Realogy spends $200 million a year on tech, according to CEO Ryan Schneider, who has outlined an ambitious path to develop new products. Going forward, Realogy will move away from mergers and acquisitions in order to focus on organic growth.
Moreover Reology announced a partnership with an AI company to give their agents a machine powered virtual assitant that enhances the home decision process by creating a highly personalized, consumer-centric experience through the fusion of machine and human intelligence.
Slide #12: Homes.com Goes Conversational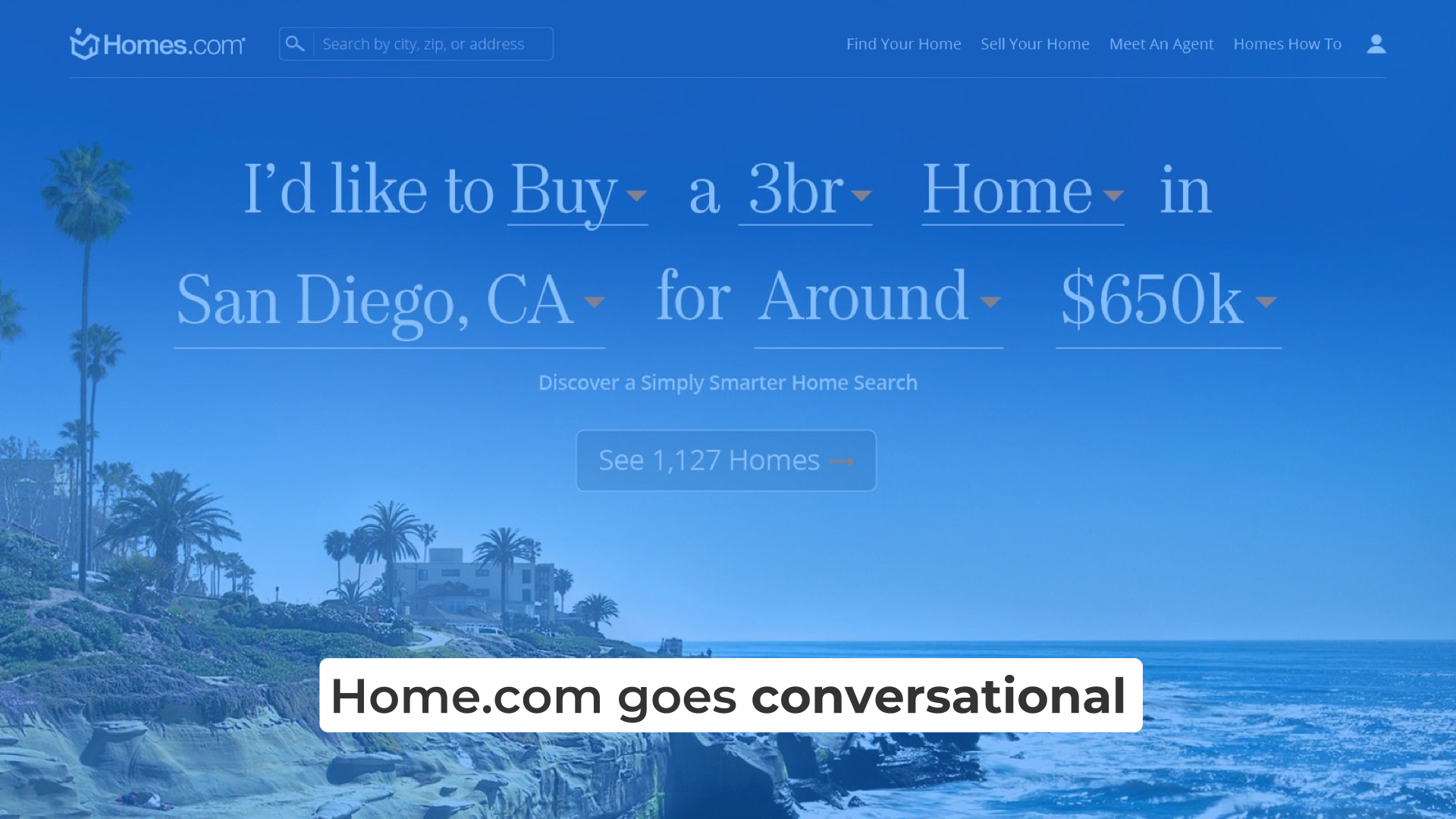 Homes.com built a brand new website "to make the process smarter, faster, more personalized...thanks to the human-like search that thinks like you do."
The company is using machine learning and artificial intelligence to match buyers with listings on it's platform.
They are also focused on making the experience more personal by offering a conversational approach to search "just like you'd tell a friend or trusted advisor".
Slide #13: The Common Thread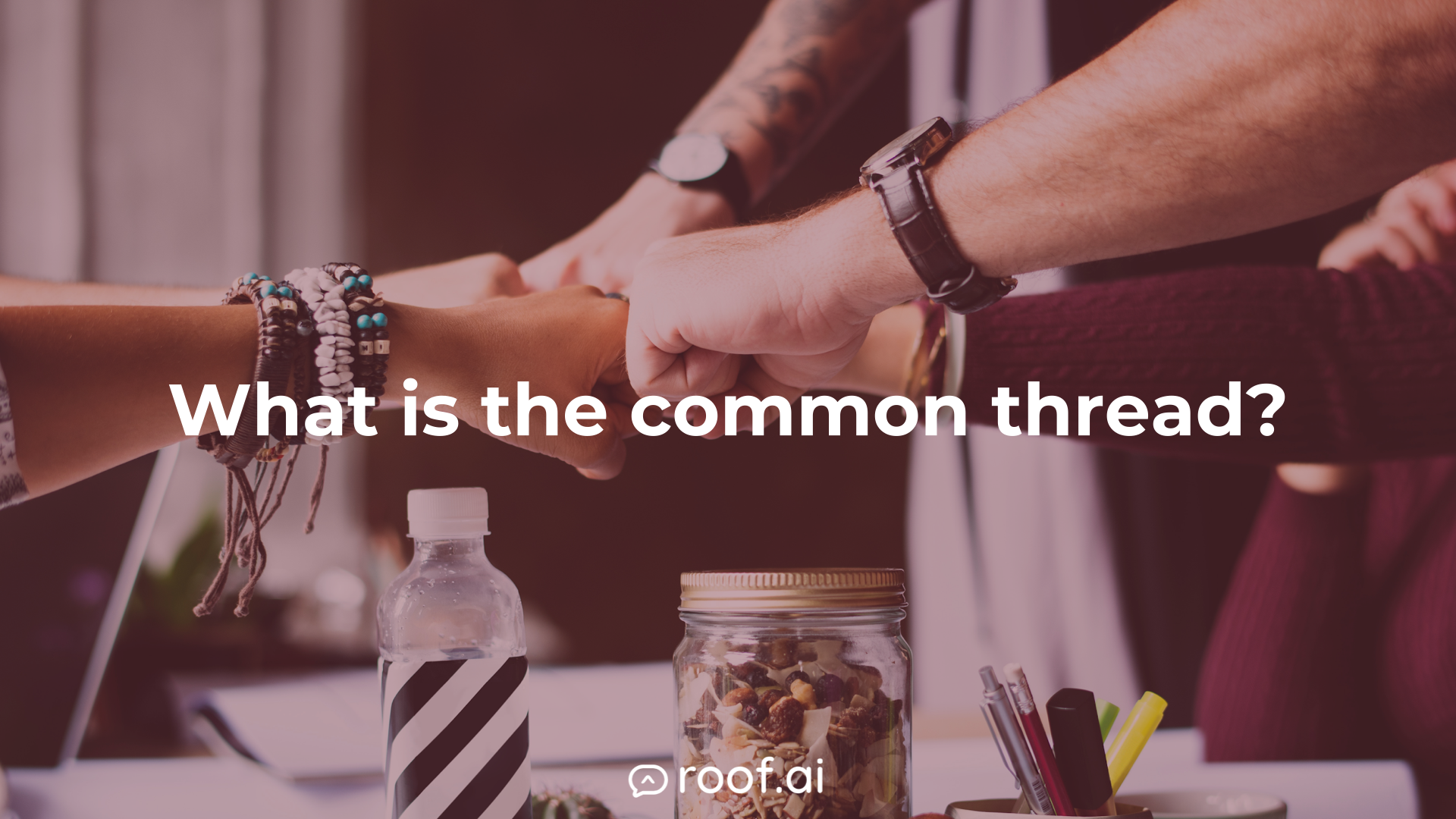 Slide #14: The Secret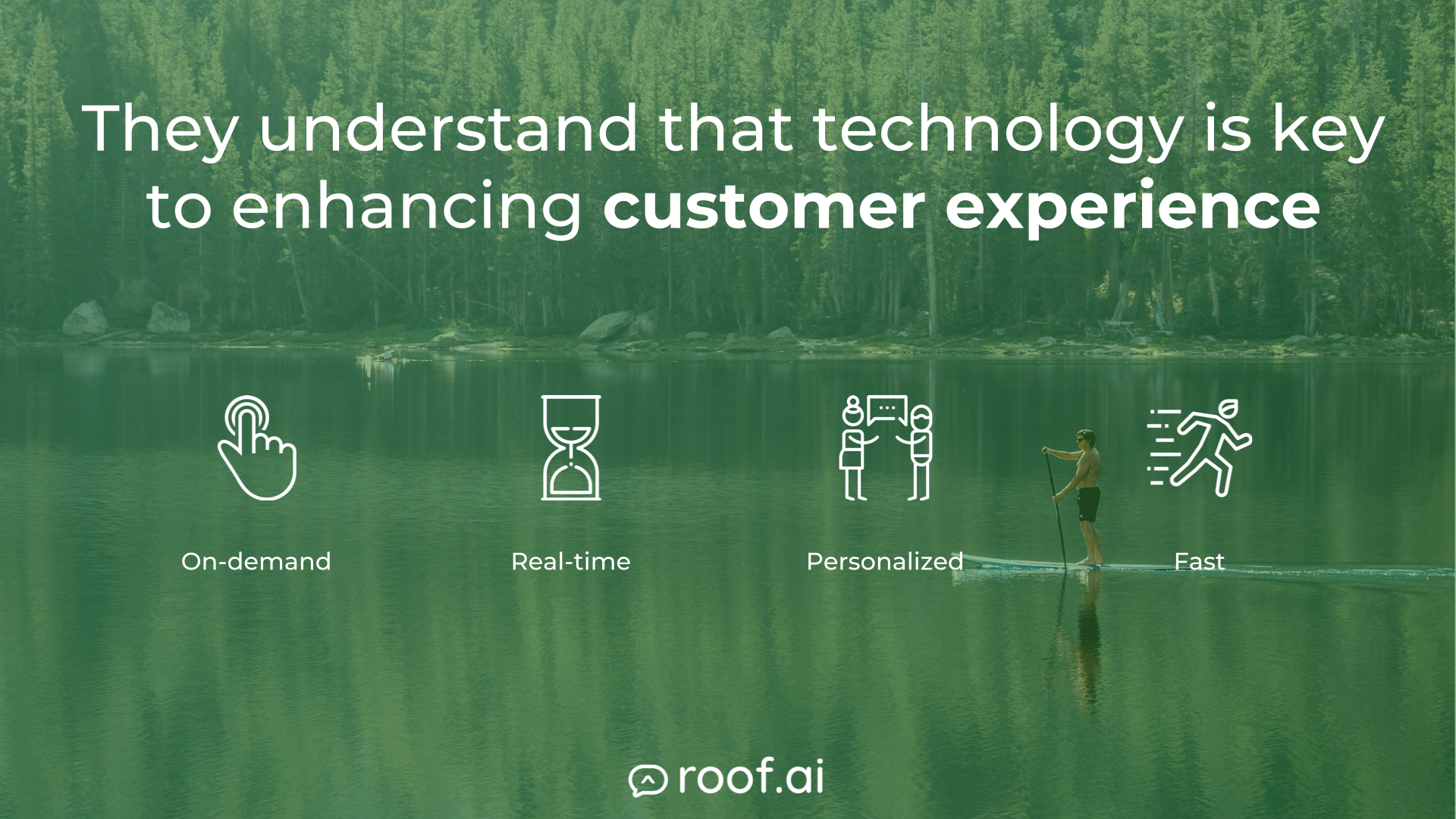 These companies have realized that in order to win, they should leverage the power of technology in order to improve the customer experience.
Again, in a world with infinite supply, the company with the best customer experience will win.
Consumers today want instant and accessible methods to contact businesses. Long gone are the days where a lead has to fill out a form and become a number in some database. The standards for a good customer experience are changing. Today, consumers want on-demand, real-time and personalized experiences when dealing with businesses.
Slide #15: Our Why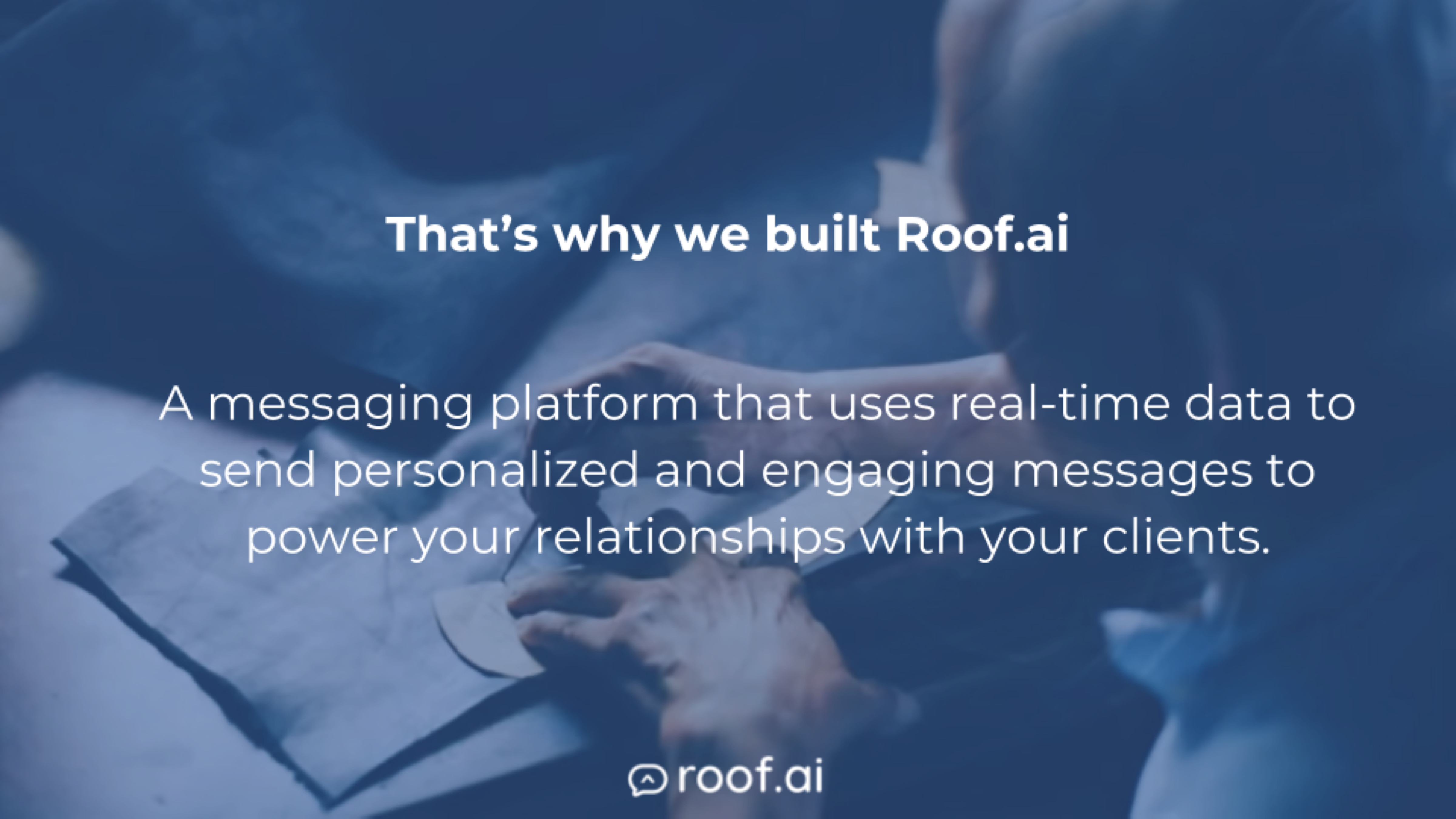 We know very well that real estate is all about relationships. That's why our mission is to help real estate brokerages stay competitive by providing them with the technology needed to build and nurture those relationships while operating efficiently at scale.
And we are starting with the customer's online experience and how they want to do business today.
We are helping real estate brokerages leverage the power of data and artificial intelligence to help them make this first step - the search process - much smarter, more efficient and much easier for them and their clients.
Here's how:
Slide #16: Inefficiencies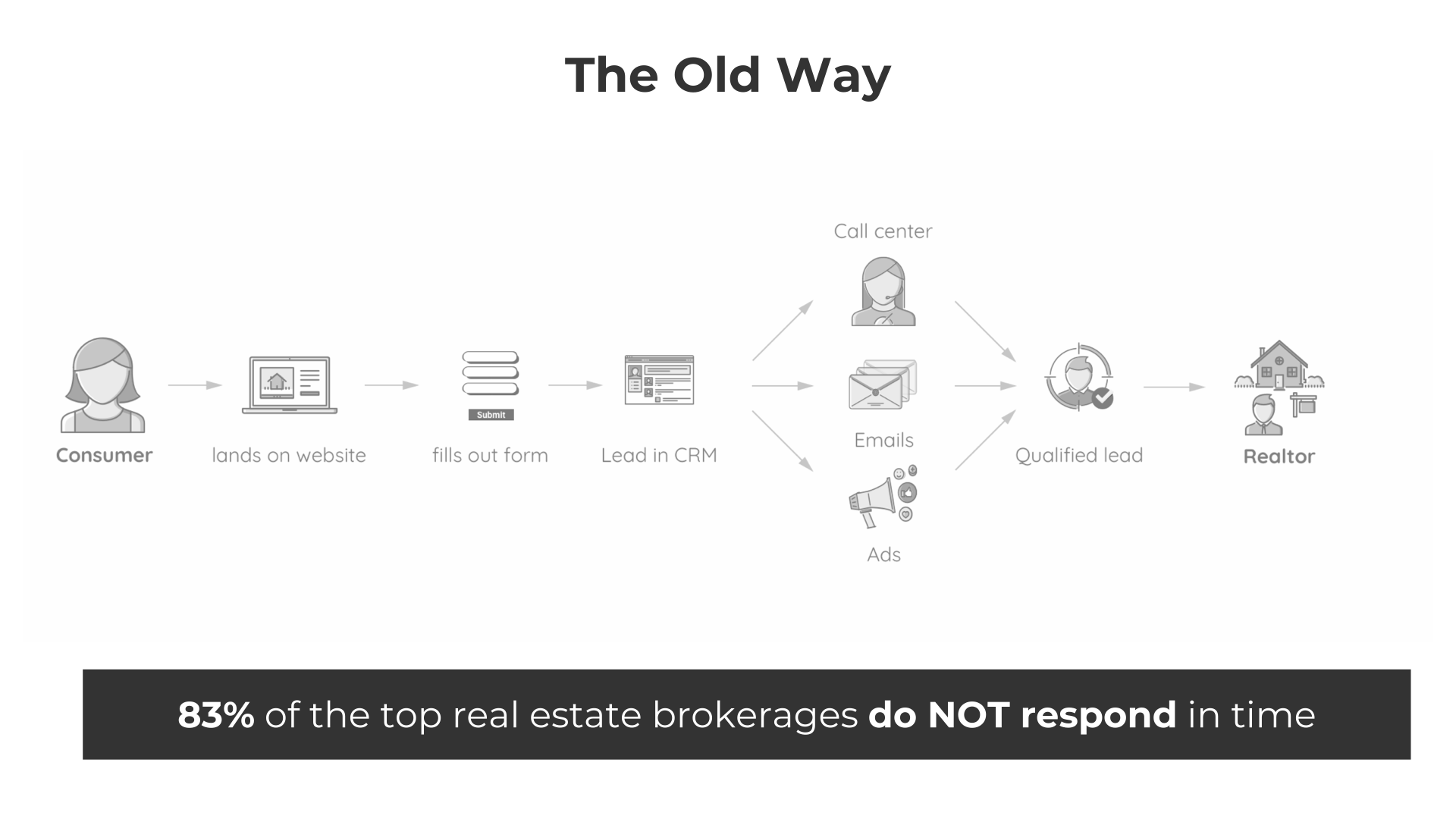 That's how most real estate brokerages capture leads on their website today.
The website visitor submits an inquiry or tries to get in contact with the brokerage through a form submission. The "lead" or the actual human being who submitted the form goes into the CRM and becomes another number in a list of other leads. Then comes the nurturing stage, a barrage of never ending emails and ads, that try to convince that leads to either reply to the email, set up a meeting, answer a phone call or go back to the website and perform an action.
Question is why go through all that in the first place, if the lead was already your website ready to take action?
It's true that some leads need further nurturing but not all of them. The trick is to be able to separate the ones that do from the ones that don't. Using bots, you can pre-qualify thousands of requests automatically.
In order the test our claims about this long inefficient process, we actually did a study that measured the response time of the top brokerage firms in the U.S.
Sadly, 83% of the top real estate brokerages did not respond in time.
40% did not respond at all.
In such a competitive market, can you really provide such a delayed experience?
Slide #17:
In our study, only 9% of the brokerages responded within the 5 minute window. And they all had one thing in common:
The process of getting in contact with them was simple. They had a chat widget on the website.
By having that widget, your visitors can interact directly with you either through a customer support agent or a bot, or a hybrid of both.
Bots can do the preliminary qualification and then route the visitor to the necessary destination according to the intention of the visitor. Bots have several capabilities that outperform a human agent. These capabilities can be matching buyers with listings, fetching data from third parties in a matter of seconds (Grade Schools, neighbourhood data, taxes…) as well as scheduling showings, among others. Not only that, but bots can handle thousands of conversations at a time. Coupled with artificial intelligence, bots can gather data points that enable them to personalize the experience of your website visitor, in real-time.
Slide #18: What's In It For You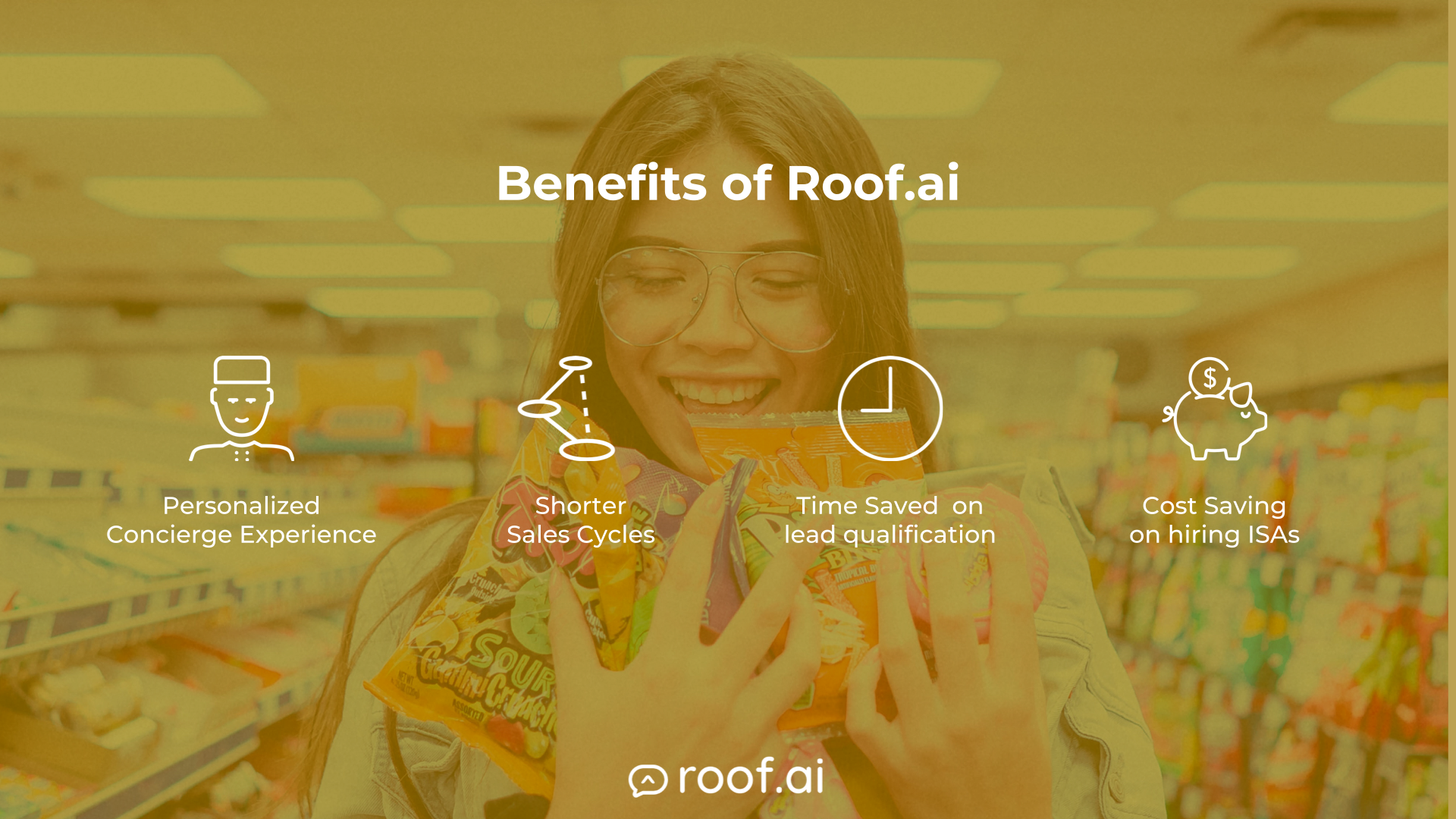 CEO of LG Fairmont , Aaron Graf, said that "if you really drill down, the disruption in the industry is around making operations more efficient," he said. "That's what the VC and tech money is attacking now."
And the benefits of becoming an eficient brokerage are good. Compass, a real estate brokerage, raised to date a total of $808 Million. They "wooed" investors and brokers, by promising agents that its technology will boost their productivity.
So by leveraging technology brokers today can become efficient and compete by:
Providing a personalized concierge experience to customers: Such a customized experience will not require a realtor's interaction until the user is ready to view specific properties. Using artificial intelligence and machine learning, brokers will be able to provide an improved customer experience while automating a lot of the repetitive tasks that were previously done by an admin personnel.
Shortening sales cylces: AI powered technology is fast. Machines can process information and provide users with what they are looking for within seconds. Ultimately shortening and streamlining the sales cycle as we saw in the previous images.
Saving time qualifiying leads: Time spent sifting and sorting qualified vs unqualified leads is time not well spent. Automating that process will free up precious agent time and let them focus on what they do best: Closing deals!
Saving $$ on Inside Sales Agents salaries: Arm your sales reps with technology that allows them to be more efficient and more productive. Smart virtual assistants enable sales reps to automate a lot of the time consuming tasks, greatly increasing the amount of leads each can handle at a time.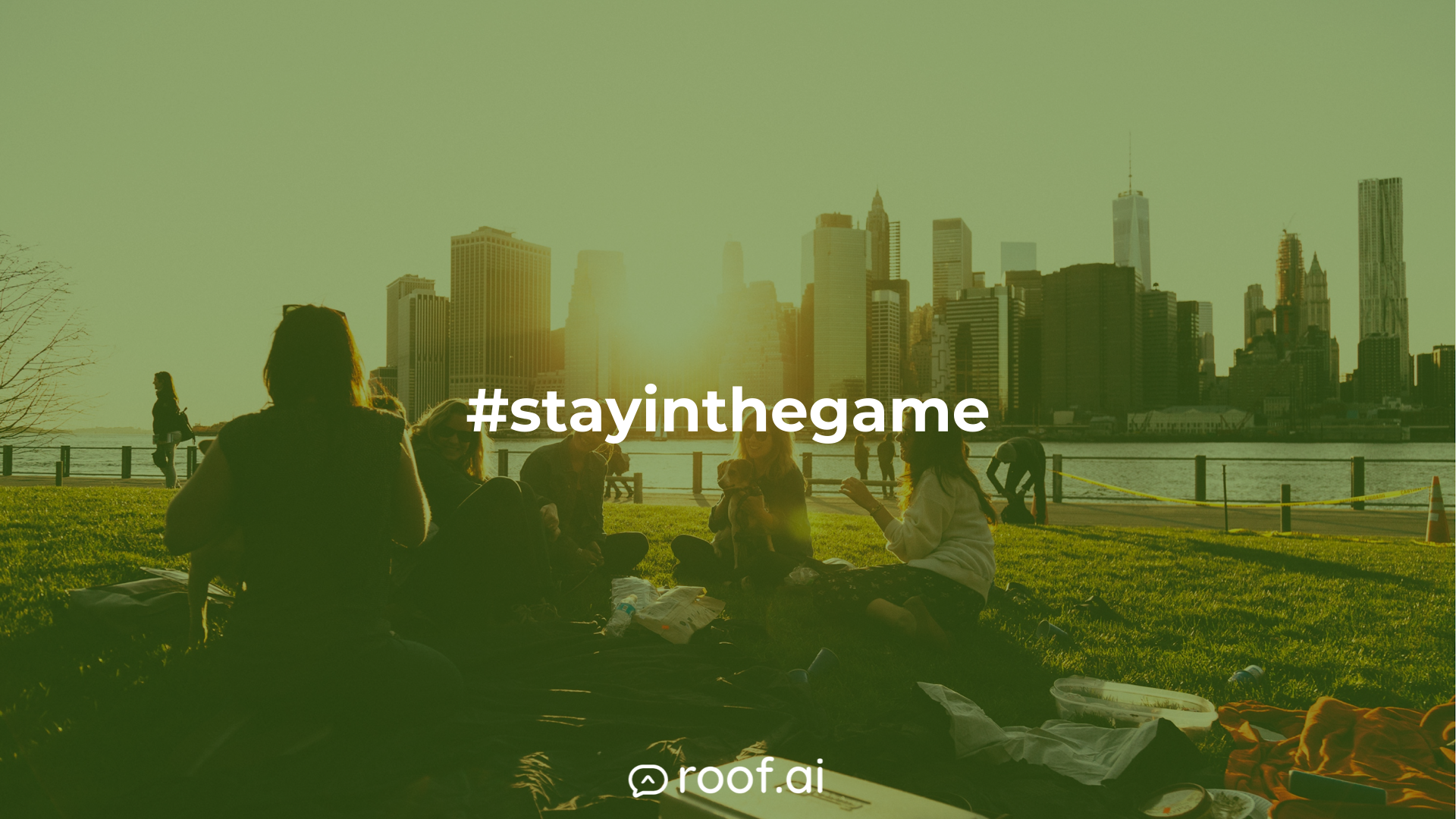 The New Real Estate Buying & Selling Process is All About The Experience
Traditional brokerages are well and alive, at least the ones that are noticing the new consumer trends and adapting accordingly.
It's not too late to change. This change is not scary. Simply, think a bit more about the customer experience.
Today's real estate consumers value experience more than brand alone.
They don't want to wait to talk to a sales rep, or suffer going the endless real estate nurturing maze.
What they want is an experience that feels helpful, authentic, and easy. This experience begins with real-time messaging or chat.
The more focus real estate brokerages put on delivering an outstanding experience through messaging or chat, the greater success they'll see in converting their website visitors into clients.
Join the real estate tech revolution by adopting conversational marketing today.